Birthday Parties
 Happy Birthday To You!!
Planning a Party, we know what you want and that's to have a good time. Whether it's a simple finger buffet or a three course meal,just let us know what you want.
Please click here for a copy of our

PARTY BROCHURE

.
If you are after last minute availabilty please let us know and see what we have to offer!
Please email the hotel at reservations@pinewoodhotel.co.uk for more information.
 Here is a Link to a video of a 30th Birthday Party that we held a few years ago! 30th Birthday Party. You can also view many other video's of parties (and Weddings) on Teesound Facebook page
Here are some pictures of previous events which show how versatile the room is once themed. (From Doctor Who to the swinging sixties!) If you need help for a party you are currently planning do contact us on 01753 869400
Arabian Inspired:
Winter Inspired:
Casino Inspired:
Star Wars Inspired (security at reception!):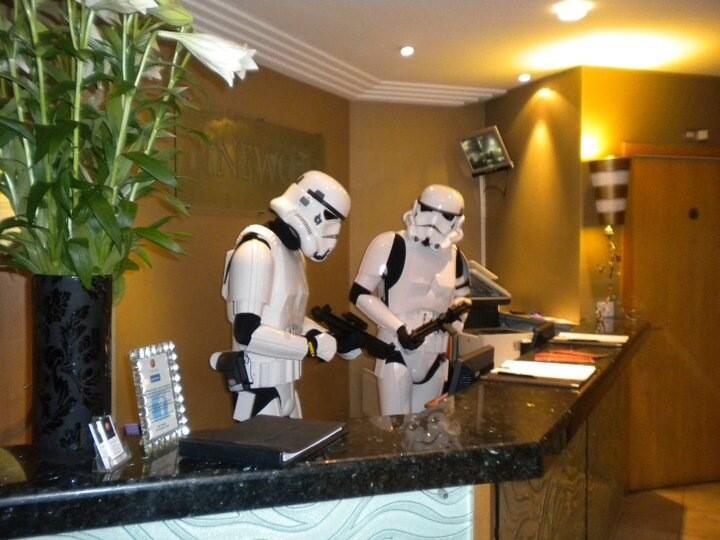 Doctor Who Inspired:
Back to the Future Inspired:
Olympic Inspired Party:
We recommend our brilliant resident DJ Dave at Teesound not only for his great music playlist but all the added extras you get when booking him.
Please click here for a link to his website & here for his facebook page, where you will be able to see pictures from weddings and parties (photos are uploaded with the organiser's permission ).